Hello, TasteMakers! 💋💗
Can't believe January is almost over, and we're looking towards a new month!
2018 has been awesome so far with the comebacks of many Kpop artists that marked the start of the first month.
February is also a highly anticipated month in Korea as people are gearing up their excitement for the upcoming 2018 Pyeongchang Winter Olympics. Amidst the excitement for the winter games, Kpop continues to remain heated with amazing comeback lineups already planned ahead of us!
1. SEVENTEEN (February 5)
SEVENTEEN is returning with a special album for their fans, CARATS!
In just three months after their previous album, TEEN, AGE, these group of 13 revitalizing boys will visit us again on February 5th.
Prior to their official comeback date, SEVENTEEN will hold their 2nd fan meeting, 2018 SVT 2nd FAN MEETING "SEVENTEEN in CARAT LAND" on February 2nd and 3rd.
It has been hinted that the boys will reveal their new songs during this fan event. So, if you can't wait to hear their new song, check them out at Jamsil Indoor Stadium on the 2nd and 3rd day of February. They will indeed capture the hearts of their fans with their attractive looks and energetic performances!
If you can't make it to the fan meeting, there's still a way to see them! Request SEVENTEEN to your city and see them perform LIVE in front of you~
We have news that Hyolyn, the official diva of Kpop, is returning as a solo artist!
Since the upcoming solo album is her first project after the official disbandment of her group SISTAR, Hyolyn has been preparing and working diligently to present her fans with the very best album that they could ask for.
However, in the midst of her busy days, she did not forget to upload covers of her favorite songs from time to time for her fans to enjoy.
With that said, check out her recent cover of Sia's "Snowman" uploaded on her official Youtube channel.
Don't you just love her voice? Hearing her voice definitely makes us more excited for her comeback on February 6th!
Get ready to be amazed by her deep, luring voice, and remember to MAKE her today in your city!
3. Hong Jin young (February 7)
Moving on to a new genre, our trot (Korean country music) queen will return with her new digital album.
Featuring a unique musical genre of "electrot" that combines electronic music and trot, Hong Jin Young will present a whole new category in Kpop!
For those of you who are still unfamiliar with the genre of "electrot", check out her recent song "Ring Ring" that she sang with Kim Young Chul. This song, too, features the same "electrot" music that Hong Jin Young will further explore in her upcoming album.
What do you think about the song? We think it's rather interesting and are very much excited to hear Hong Jin Young's solo version of an "electrot" song!
February 7th! Let's save the date and welcome the return of our trot queen!
Who's prepared for a trip to the universe of WJSN (a.k.a. Cosmic Girls)?
These group of 13 enchanting girls is ready to knock on the hearts of their fans who have been patiently awaiting for their comeback. After a period of 9 long months, WJSN is returning to the Kpop scene in late February!
While they are expected to come back after the Winter Olympics, WJSN have been posting their recent selves on their social media channels. Recently, they also participated in the Pyeongchang Winter Olympics torch relay, heightening the excitement for the upcoming Olympics!
It is no doubt that these wonderful girls will carry on the enthusiasm even with the end of the Olympics. With their new song and rehearsed performances, WJSN will surely seize the stage and their audience!
Fall into the charm of WJSN by requesting their LIVE performance in your city today~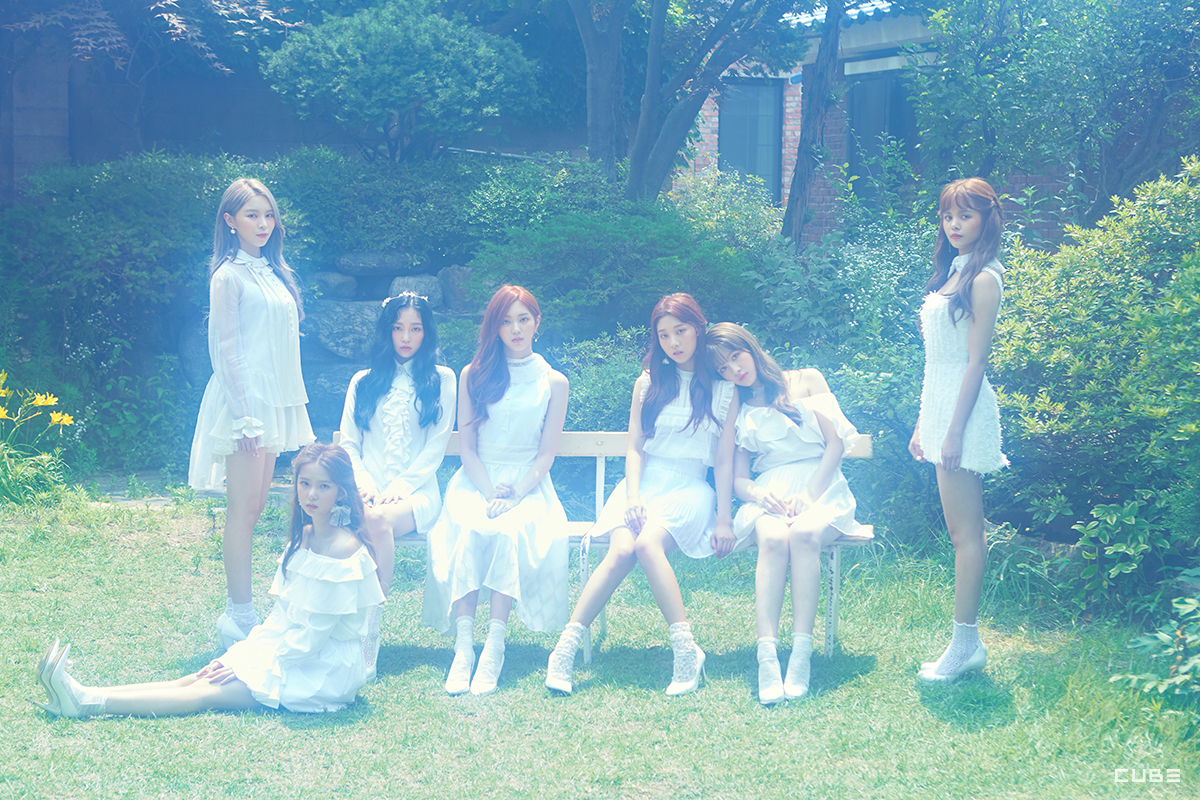 Be prepared for another girl group who's ready to come back in February with their energetic vibe! CLC is in the zone!
CLC, a shortened name for "Crystal Clear", grasped the attention of the public when they made their debut in 2015 with their pure image that perfectly resembles their group name.
While the rookie group did not gain much spotlight after their debut, CLC gained their popularity in 2017 with their song "Hobgoblin" that presented a completely different side of the girl group. Instead of their lovely image, CLC demonstrated a powerful, yet a unique concept, luring the audience with their charisma and power.
Their management Cube Entertainment has not revealed the official comeback date yet, but it's expected that these lovely girls will return around the end of February. We can't wait to see how these girls will show their attractiveness once again through their new album!
If you want to see CLC and their performance to their new song, be sure to MAKE them today!
6. Yang Yoseob (February 5)
Look who's coming!
It's Yoseob from our beloved Kpop group Highlight!
His upcoming album will be his second solo album released six years after his first solo album in 2012 and will include a wide range of tracks including his own written song.
While the exact dates are not confirmed yet, his management revealed that Yoseob already finished the filming of his music video in Sapporo, Japan, and is expected to come back around mid-February. What an exciting news for Yoseob and Highlight fans!
More so, this album will show the true colors of Yoseob as it will reflect his own musical sensibility.
As he spent a very successful year as the member of Highlight in 2017, we expect that 2018 will also be a memorable year to Yoseob and the other Highlight members. They are surely ready to rock the new year with both their solo and group performances!
If you want to be part of his year, MAKE Yoseob today and bring him to your city!
Our long wait is over! WINNER is finally returning after six months!
To grant the constant wishes of WINNER fans who continuously asked for the comeback news of their favorite group, YG recently hinted their upcoming return through his official social network channel.
Fans were overjoyed to see YG's newly updated status on WINNER's comeback dates. While YG did not reveal the exact dates of their comeback, he mentioned that the group will return around late February when the Winter Olympics season comes to an end.
With their previous hit album OUR TWENTY FOUR containing the title song "LOVE ME LOVE ME", WINNER has successfully defined their own musical tastes reflecting their refreshing, cheerful vocal sounds embodied with their unique style and character.
For sure, their upcoming album will be phenomenal, and we can't wait to hear them soon!
MAKE them in your city today and meet the true WINNER of Kpop!